We've been in touch with Hiyacar for quite some time now and it s been a real pleasure to see that we connected well and that we were on the same page: they ve been very excited about this campaign since day 1. After forging a new website and developing their app, we got together to create a design which would attract car owners as well as people looking to rent cars. Two specific postcodes were chosen for the campaign: the N1 Angel area as well as NW10.
The selection of coffee shops was tricky: super posh people are not likely to rent out their Bentley nor will they rent someone else's car. Low income Londoners can't use the service either.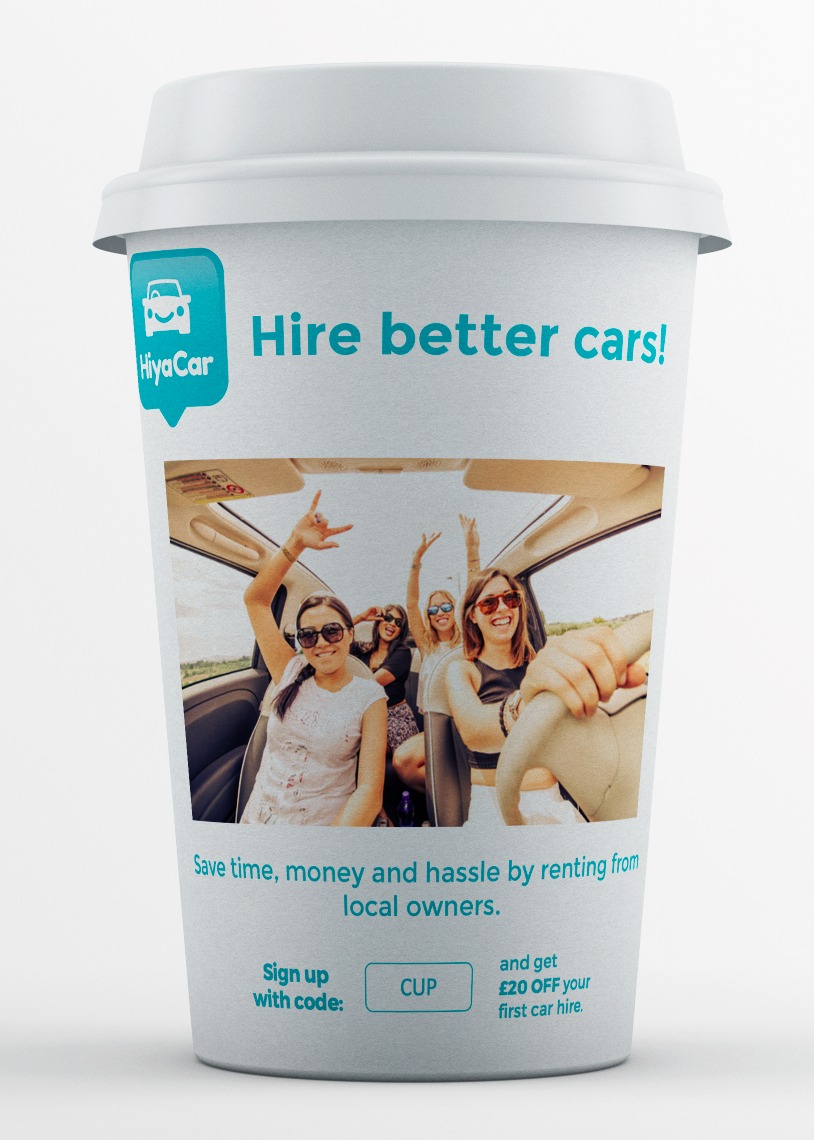 As a result we had to target that specific population who has a car or could need one on a specific occasion. But these Londoners would also need to be a bit adventurous, try out a different service, or else, on the look for a better deals than those of the mainstream car renting companies.
So all in all, we target the population who has the right mindset to rent out their motors, plus the people keen to rent from other people. Design process: 2 sides for both car owners and car renters, a promo code to help the tracking.
You love our cups and need to advertise your company? Get in touch! Francois@cupthemarket.com
You are a designer, Press/PR, or want to join the adventure? Get it touch equally!
F.V